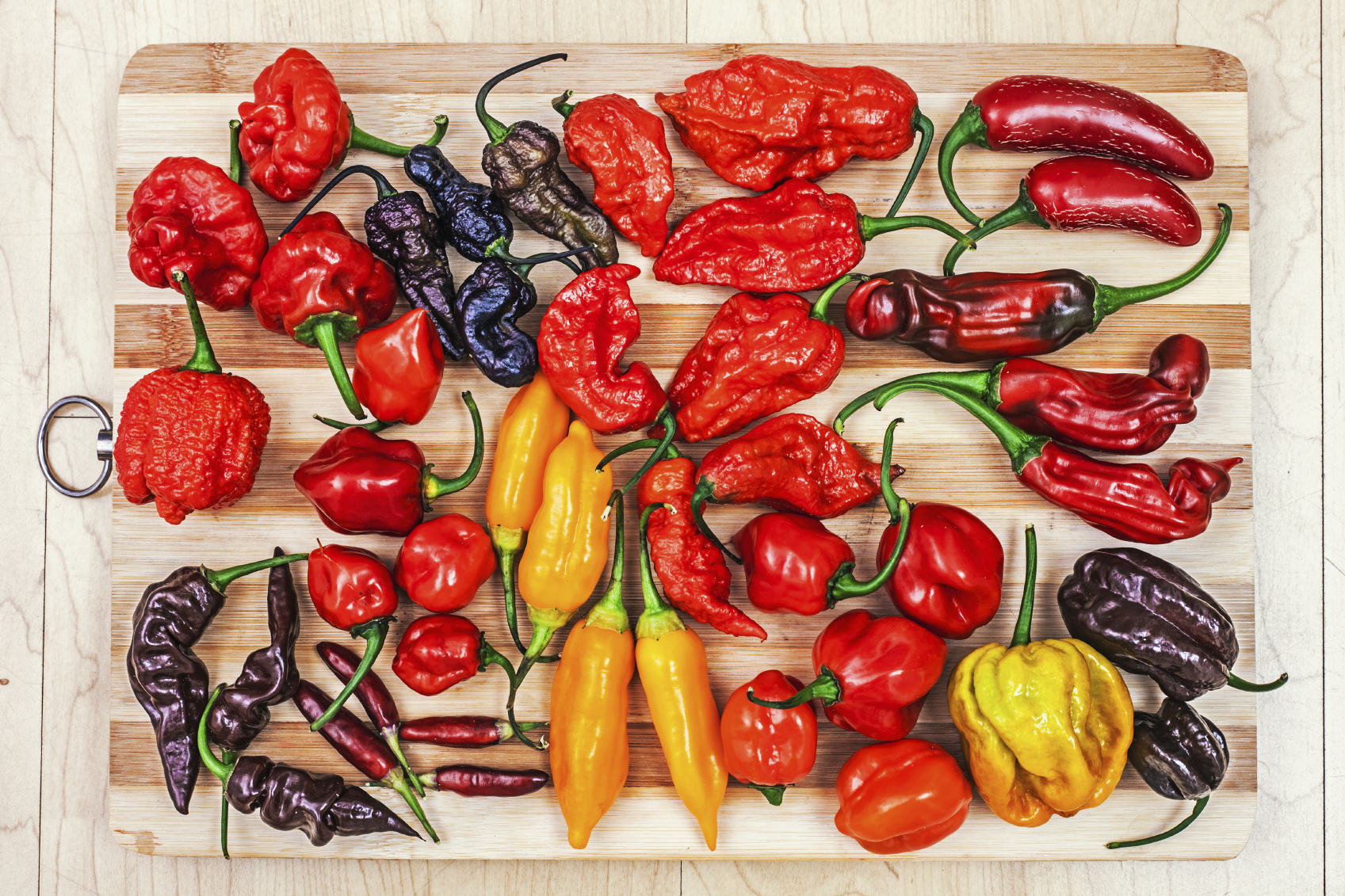 The benefits of hot peppers are an open secret in the dietary and medical fields. Before I go on, I have to confess my bias. I love hot peppers. I grow my own. I make my own sauces, I read about them, and study them.
In the first place, hot peppers are full of Vitamin C. Much more than in an orange. They aren't as sweet, but they pack the vitamins as well as a punch.
They are being used heavily in Cancer research. It seems that capsaicin is a cancer killer, much like garlic. I have an acquaintance who grows specialist hot peppers for medical research.
They also benefit your gut. My father died of Colon Cancer. As a result, I had to start getting checked earlier than most men do. I was 49 when I got my first scan. I said something to the Doctor about the fact that I eat a lot of hot peppers, so no polyps are going to be able to affix themselves to my colon. He said, "Actually, you are on to something."
Hot peppers can help with weight loss. I'm not kidding. First, they will make you feel fuller. So you don't eat as much. Plus, eating hot peppers can affect your metabolism. For women it's like they can burn an extra 100 calories a day, and for men, an extra 200.
Now to be fair, some of them also hurt….a lot. I grow and eat everything from Jalapenos, all the way up to Carolina Reapers, the hottest pepper in the world. I consume a lot of Ghost (Bhut Jolokia), and Moruga Scorpion peppers. They aren't quite as hot as reapers, but I think they taste better.
Capsaicin is located in the membrane around the seeds. Capsaicin is where the cancer and fat fighting properties are found. The vitamin C is in the outer casing of the pepper. You will get more vitamin C from Red, Yellow, and Orange peppers than from Green ones. That's one reason I let even a lot of my Jalapenos ripen.
Hot pepper growers are starting to breed their fruit to have more and more membrane to increase the heat levels. When you cut open a bell, poblano, or even a Jalapeno pepper, you notice they are mostly hollow. That's great for stuffing, but not what heat lovers are after. Many super hot varieties are now almost full of a thick, juicy membrane. Sometimes, when you cut open a Scorpion or Ghost pepper, you will wince just from seeing the membrane. You can see the heat awaiting your taste buds.
I will have days where I have hot peppers or hot sauce with everything I eat. Not everyday, but some days. Today, for example, I'm feeling the need, so I'm going to go spicy all day. I don't eat spicy food in every meal, every day, but I pretty much have something spicy every day. I truly love it.
This past weekend I made a very spicy Indian Curry. I mean it will put a hurt on you. If you have someone at work who gets into your lunch and steals it from time to time (I've been in several workplaces where that was common), putting some Chicken Phall in the fridge will both entice and cure the thief. Everyone will know who it is within moments.
And best of all, hot peppers are Keto. As far as I'm concerned, they must be the perfect food!